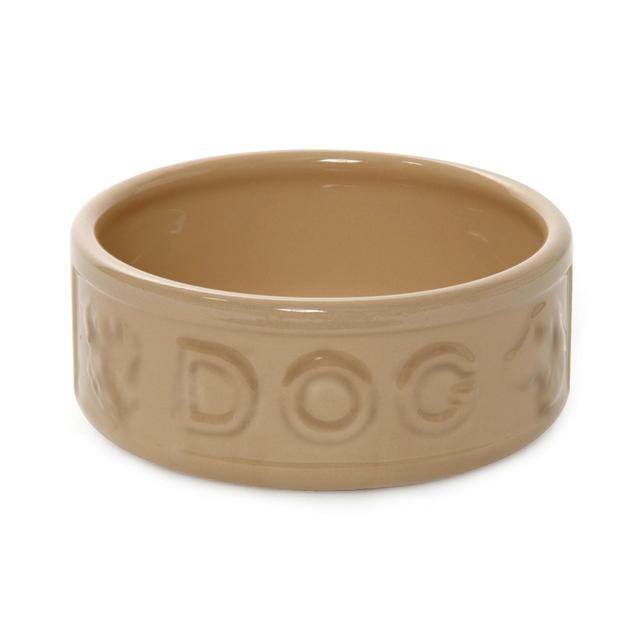 The Mason Cash Cane Dog Bowl is a classic designed dog bowl suitable for both food and water.

* Made from heavy duty stoneware, the bowl is practical and durable. The weight of stoneware makes the bowl difficult to move and tip over, even for the most playful dog.
* The thick walls are chip and bite resistant and also help keep water and food cooler for longer.
* The bowl is dishwasher, microwave and freezer safe.
* The Mason Cash Cane Pet Bowls has been a symbol of quality, functionality and sophistication for over 70 years, and remains practical for today's modern home.

* Microwave Safe
* Dishwasher Safe
* Freezer Safe

* 15cm width and a 700ml capacity the bowl is ideal for medium and small dogs.
* 18cm width and a large 1.2 liter capacity the bowl is ideal for medium to large dogs.
View your shopping basket or browse other items.
Other products you might be interested in