3 Rope Spiral Grip Green/Grey 40cm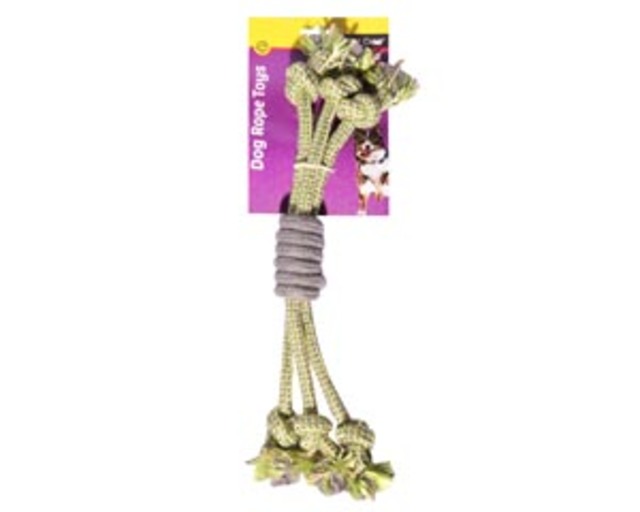 Pet One's Rope Dog Toys provide a great opportunity to encourage exercise and energy release.

Playtime is an effective way for puppies and dogs to stay happy and healthy. Pet One's dog toys encourage them to fetch, chase, tug and exercise their humans.

Features & Benefits:
* Rope toys assist in interactive play.
* Helps keep teeth clean and massages gums.
* Interactive dog toys can assist in relieving boredom and decreasing anxiety.
* Provides great physical and mental stimulation.
* Rope and ball toys are perfect for fetch and tug of war.
* Non-toxic.

Suitable for: Dogs.
View your shopping basket or browse other items.
Other products you might be interested in