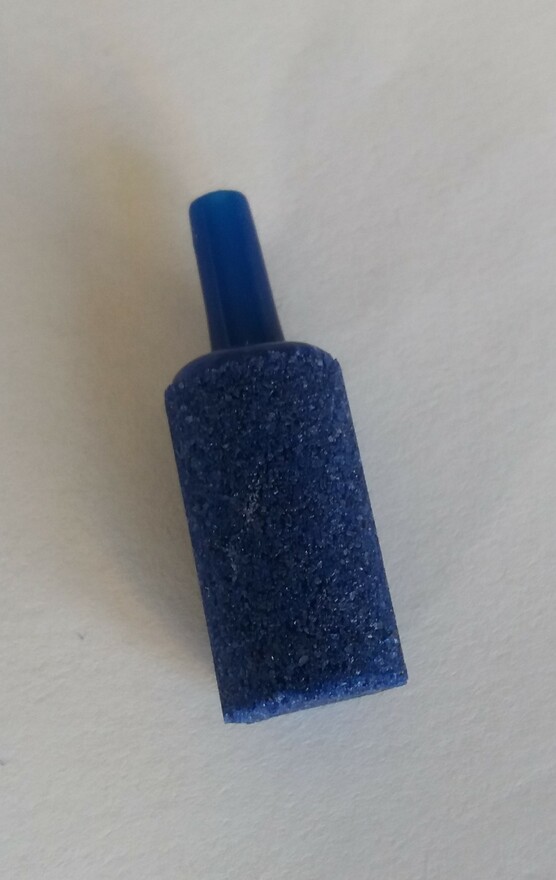 Airation stones add oxygen to the water and helps remove any harmful gases.

All you need to do is attach to a air line and air pump (not included) and the air stone will create rapid bubbles for healthy fish and beautiful effect inside your tank.

This air stones will fit 4mm standard air line.

Safe to use in all aquariums set ups. Cold water, tropical or marine.

It is recommended to soak the air stone in water before using to get the best results in your tank. Regular cleaning is also recommended.

The air stone will need to be replaced once the air flow decreases and the air stone blocks. This is usually around 6 months of use.

Size 6cm x 4cm
Small Air Stone
Size 4cm x 1.2cm and fits 4mm standard air line.

Airation stones add oxygen to the water and helps remove any harmful gases.
All you need to do is attach to a air line and air pump (not included) and the air stone will create rapid bubbles for healthy fish and beautiful effect inside your tank.
Safe to use in all aquariums set ups. Cold water, tropical or marine.
It is recommended to soak the air stone in water before using to get the best results in your tank. Regular cleaning is also recommended.
The air stone will need to be replaced once the air flow decreases and the air stone blocks. This is usually around 6 months of use.
View your shopping basket or browse other items.
Other products you might be interested in