Multi-Coloured Stones 5-20mm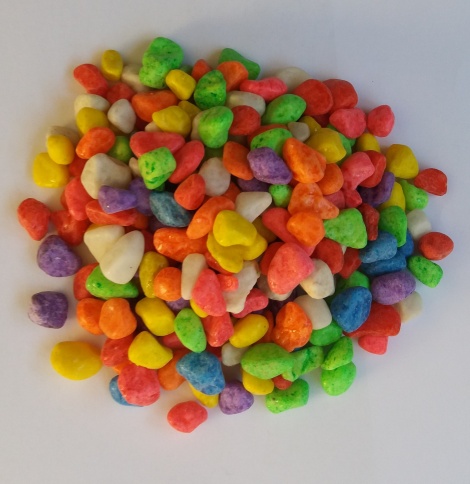 Bulk packaged high quality Multi-coloured stones/pebbles to brighten up your aquarium.

Completely safe for use in any aquarium, whether that be tropical, marine or cold water.

These are between 5-20mm in size and have rounded edges to ensure no harm can be done to the fish.

Having stones at the bottom of your tank helps with the filtering process of the water in your aquarium tank. Also helps any live plants to develop good root systems and grow healthy.

* 1kg is around 500ml worth of stones
* 2.5kg is around 1.5L worth of stones
1kg bulk packaged high quality Multi-coloured stones/pebbles to brighten up your aquarium. Completely safe for use in any aquarium, whether that be tropical, marine or cold water.
This is around 500ml worth of stones.

These are between 5-20mm in size and have rounded edges to ensure no harm can be done to the fish.
Having stones at the bottom of your tank helps with the filtering process of the water in your aquarium tank. Also helps any live plants to develop good root systems and grow healthy.
View your shopping basket or browse other items.
Other products you might be interested in