Natural looking large white rock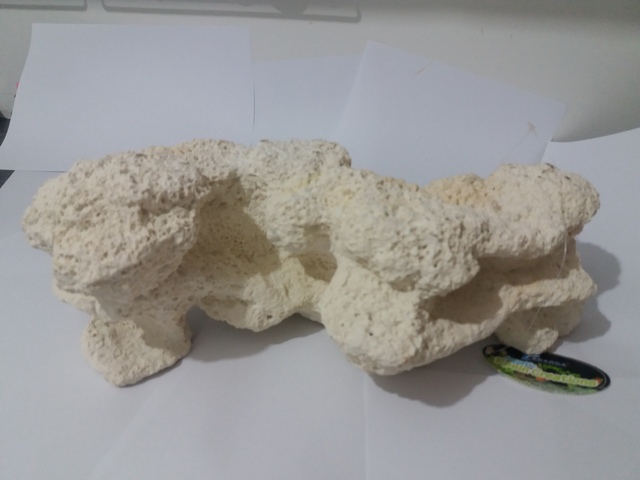 This large sized natural looking white rock is a great size for a medium to large sized fish tank or for where you don't want the ornament to overtake the tank. This can be stacked or silicone together to create larger ornaments.

This is very light and won't weigh down your tank at all.

It is safe and suitable for both fresh and salt water tanks.

The measurements are approximately: Length 34cm, Width 19cm, Height 12cm

Brand is Aquatic Resin Creations
This large sized natural looking white rock is a great size for a medium to large sized fish tank or for where you don't want the ornament to overtake the tank. This can be stacked or silicone together to create larger ornaments.
This is very light and won't weigh down your tank at all.
It is safe and suitable for both fresh and salt water tanks.
The measurements are approximately: Length 34cm, Width 19cm, Height 12cm
Brand is Aquatic Resin Creations
View your shopping basket or browse other items.
Other products you might be interested in