Topflite Insect Medley 125gm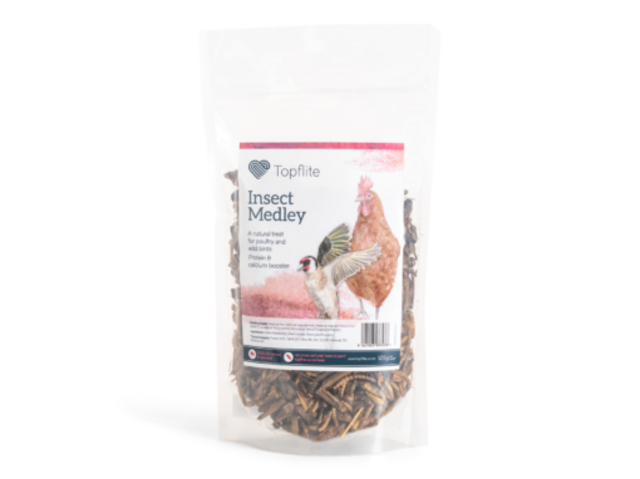 Description:
100% natural treats for reptiles, poultry, wild birds & tropical fish

A protein rich treat that is also loaded with calcium.

Feeding Guide: Feed 2-5 crickets per meal, depending on size and species. For smaller fish and reptiles, break crickets into small pieces. Dried crickets
should be offered with other food items appropriate for your pet to diversify its diet and reduce the likelihood of nutritional disease. Store in a cool, dry place.

Ingredients: Dried crickets, dried mealworms, dried grasshoppers.

Nutritional Analysis: Protein 65%, Fat 14.3%, Fibre 4%, Moisture 8%, Ash 3.53%, Minerals 3%

Feeding Guide: Feed ad hoc, birds will regulate their intake as required. Place in a feeder or spread on the ground to encourage natural foraging behavior for wild birds and poultry.
View your shopping basket or browse other items.
Other products you might be interested in