We Are Able To Order Fish In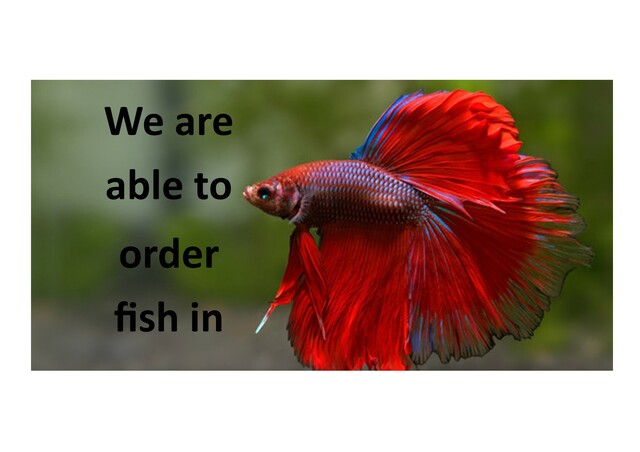 If there is a particular fish that you are wanting we may be able to order this/these in for you. We have 3 suppliers and their lists come out the end of each week. We usually place orders for them to be delivered to us on Wednesdays as we are open 8am - 5pm. Please send us a email via 'Contact Us' or at
maximumpetsupplies@gmail.com or give us a call on 04 2601464 and we can see if we can help you out.

We have many fish in store it is just too hard to keep the website up to date as these move fast.
View your shopping basket or browse other items.
Other products you might be interested in