Yours Droolly KnotBone Chicken/Liver 2pk 15cm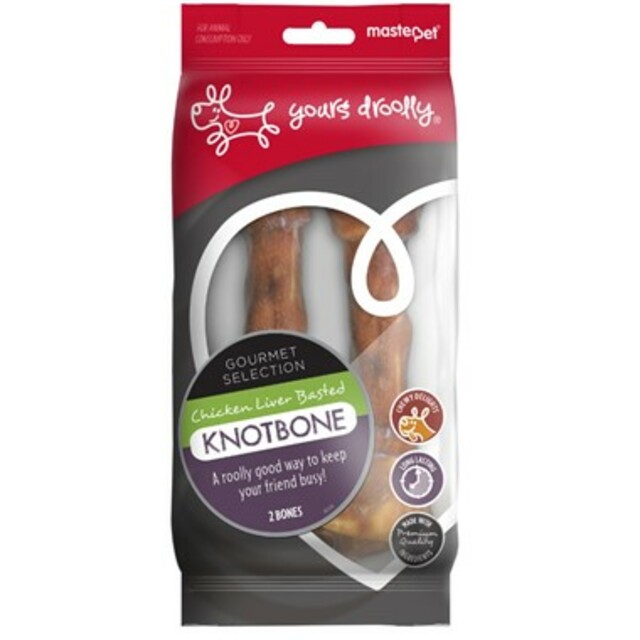 Premium porkhide provides a safe, healthy and diet friendly treat. Wrapped with chicken your dog will love the extra flavour. This highly palatable treat will keep you dog occupied for hours. Helps clean teeth and exercise jaws.

Ingredients:
Porkhide, chicken liver, vegetable glycerine, natural flavour, sorbitol, potato starch

Approximate Dimensions:
* Total length 25 cm
* Middle thickness: 3 x 2 cm
* End thickness: 7 x 2 cm

Dog treats should not constitute more than 10 - 15% of a dogs daily diet.
View your shopping basket or browse other items.
Other products you might be interested in