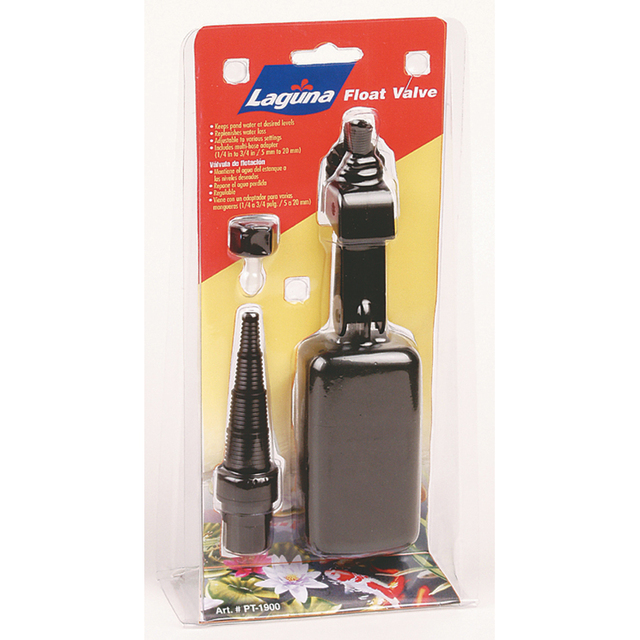 Ponds can loose at least seven inches of water a week due to evaporation. It is therefore important to add water on a regular basis.

With the Laguna Float Valve, you no longer have to worry about having to top off your pond. The Float Valve does it for you. Simply attach a regular garden hose to the Float Valve then place it at the surface of the pond. Its unique design will automatically allow water from the garden hose to flow into the pond when the water level is lower than desired. The Float Valve is adjustable to various water level settings.

It comes complete with a multi-hose adapter 1/4 to 3/4 in, which allows connections to a range of garden hose sizes.
View your shopping basket or browse other items.
Other products you might be interested in