Hasbro Playdoh 18in Rope with Yellow Plush Cans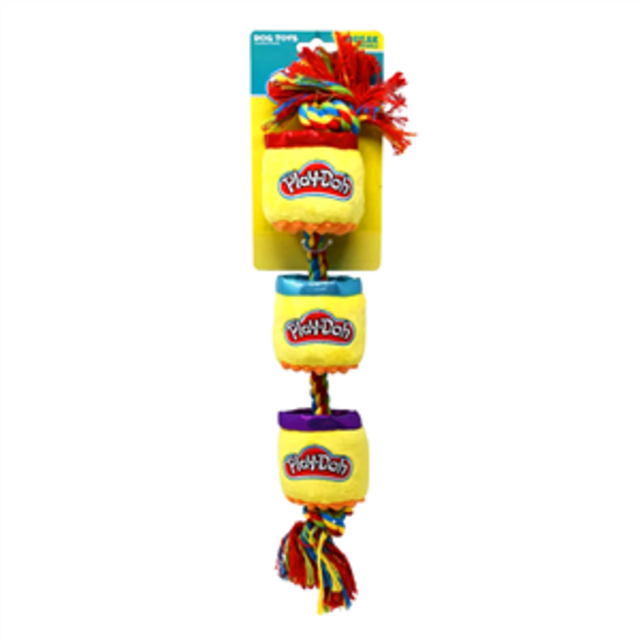 Dog Toys by Hasbro gives you the Play-Doh Cans plush tug dog toy! Sure to delight you and your dog with more fun and nostalgia than ever before! You can count on the interactive squeak and crinkle noises, and playful tug rope, to keep your furry friend engaged every time!
View your shopping basket or browse other items.
Other products you might be interested in